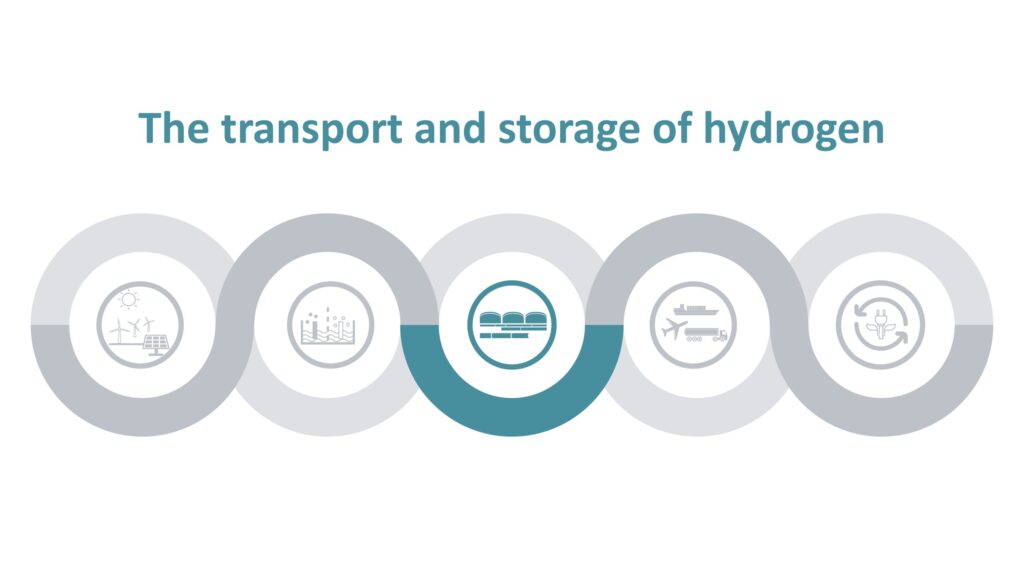 11.02.2021 | Ann-Kathrin Watolla
Webinar series "Green Hydrogen" continues: the transport and storage of hydrogen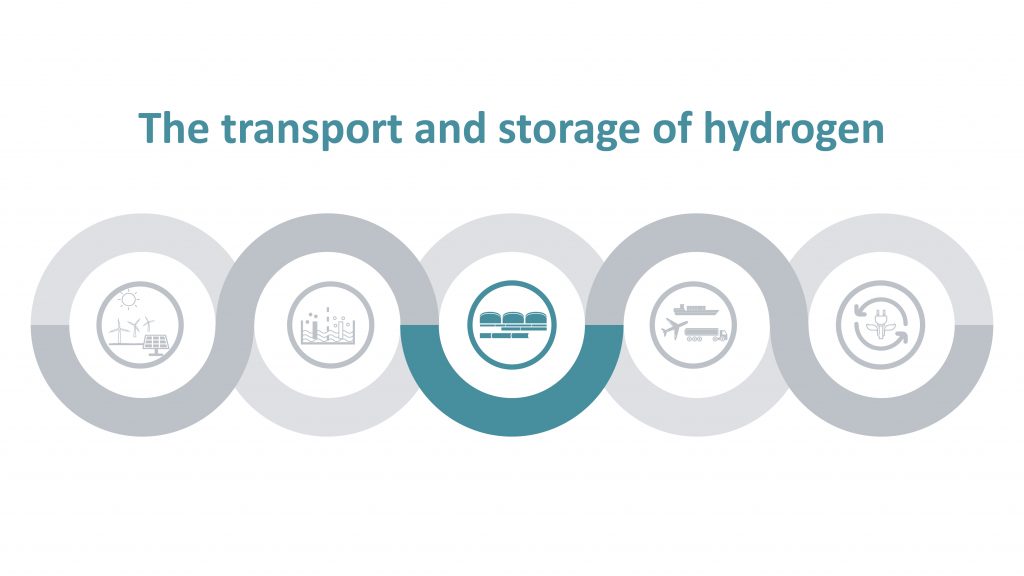 After gaining insights into the Tunesian as well as the German energy system at the end of 2020, the webinar series "Green Hydrogen" started off this year with the two topics Renewable Energies – The raw material for green hydrogen and The production of green hydrogen.
Starting on February 17, 2021, the webinar series moves on to the third phase of the value chain of green hydrogen: the transport and storage of hydrogen. In many applications, hydrogen is not used at the site of its production. That is the reason why it needs to be stored and transported. A variety of different options for transportation and storage of hydrogen will be shown in this section. Multiple supply chains will be shown and analyzed from technical and economic perspectives. These aspects will be adressed in three webinar sessions:
17.02.2021

Hydrogen storage and transportation options
Dr.-Ing. Karsten Wilbrand; Shell, Hamburg, Germany

Hydrogen supply chains – Options and their assessment
Lucas Sens; Hamburg University of Technology, Germany
24.02.2021
Hydrogen storage options – Possibilities and their assessment
Prof. Dr. Michael Fröba; Institute of Inorganic and Applied Chemistry, University of Hamburg, Germany
Hydrogen storage in metal hydrides
Prof. Dr. Thomas Klassen; Institute of Materials Research, Helmholtz-Center Geesthacht, Germany
03.03.2021
Underground hydrogen storage – Possibilities and constraints
Dr. Cornelia Schmidt-Hattenberger; GeoForschungsZentrum, Potsdam, Germany
Hydrogen distribution and refueling – Technological solutions
Dr. Christoph Stiller; Linde GmbH, Munich, Germany
Registration
Via: Zoom – Link will be shared after registration mail
Time: Wednesday 19:00 – 20:00 CET
To receive the dial-in data for the Zoom-Webinar send a mail with the subject line "Registration" to: greenhydrogen(at)tuhh.de
The Webinar Series is part of a wider initiative to set up a joint Tunisian-German competence center and establish a new value chain based on renewable energies and green hydrogen. The organizers are the IUE, the Hamburg Open Online University (HOOU), the Tunisian National Agency for Energy Conservation (ANME), the Council for Engineering Sciences (CSI/OI), the Northern Institute of Technology Management (NIT) and the German Engineers Association (VDI).