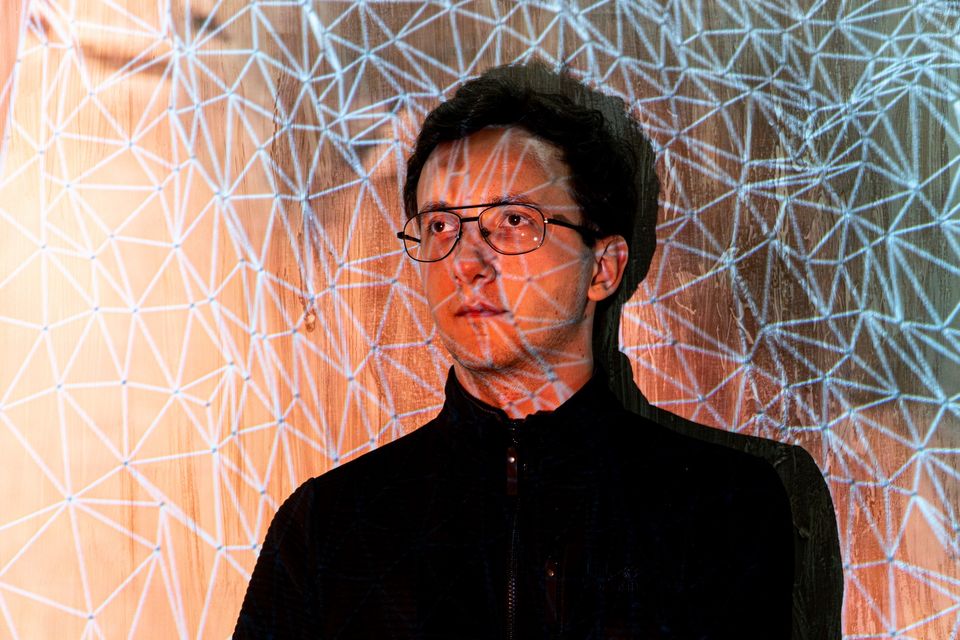 03.05.2021 | HOOU
Audiovisual Performance A Lecture by Constantin Basica (CCRMA, Stanford University)
History and Practice of Multimedia – Online Lecture Series
This online English language lecture series focuses on the History and Practice of Multimedia with an emphasis on music. We have invited members of the HfMT multimedia department as well as international scholars and practitioners to present on their respective fields of specialization (Constantin Basica, Kerstin Evert, Teoma Naccarato, Cat Hope, Johannes Kreidler, Randall Packer, and others). Topics include the definition, history, and appearances of multimedia. The lecture series will take place during the summer term, every Wednesday at 18:30h starting on April 7.
This lecture series is part of the Hamburg Open Online University (HOOU) and serves as the basis for a new class within the Music Technology Online Repository (MUTOR).
The unification of music and visual arts has been attempted throughout history, with opera being one instance. In the 20th Century, sounds and moving images have been syncretized in various art forms, such as film or video art, as well as in popular culture (television, music video, the Internet, etc.). Today, with rapid technological advancement and accessible hardware/software tools, artists employ both sonic and visual elements in their performance practice. What are the interrelations between music, video, and performers? Briefly touching on historical examples from the lineage of audiovisual genres, we will look at various theoretical frameworks and practices of engaging audiovisual media in the context of stage performance, with a focus on the scene of new music. Following the recent increase of works by composers who fuse video with music performance in similar ways, there is a need to delineate a new subgenre of multimedia, which will be proposed in this lecture.
//////////////////////////////////////////////////////
Constantin Basica is a Romanian composer living in the San Francisco Bay Area, whose current work focuses on symbiotic interrelations between music, video, and performers. His portfolio includes pieces for solo instruments, chamber ensembles, orchestra, electronics, and video, which have been performed in Europe, North America, and Asia at various venues, festivals, and conferences. Constantin earned a DMA in Composition at Stanford University under the guidance of Jaroslaw Kapuscinski, Brian Ferneyhough, Mark Applebaum, and Erik Ulman. His previous mentors were Georg Hajdu, Manfred Stahnke, Fredrik Schwenk, and Peter Michael Hamel during his MA and Erasmus Scholarship at the Hamburg University of Music and Drama (DE), as well as Dan Dediu and Bogdan Voda during his BA studies in Composition and Conducting at the National University of Music Bucharest (RO). As an educator, he has taught courses and conducted workshops at Stanford University, Escuela Superior de Música in Mexico City (MX), the 2016 SMC Summer School in Hamburg (DE), the International Center For Research And Education In Innovative Creative Technologies (CINETic) in Bucharest (RO), and the 2021 Network Performing Arts Production Workshops. Currently, Constantin is a postdoctoral scholar and the concert coordinator at Stanford's Center for Computer Research in Music and Acoustics (CCRMA).
More information: https://mutor-2.github.io/HistoryAndPracticeOfMultimedia/
and